Todos nuestros comentarios son sacados de TripAdvisor y las Redes sociales. Puedes verificarlas dando clic aquí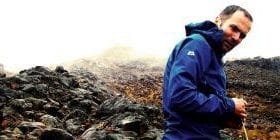 I traveled to the Nevado del Tolima and the Sierra Nevada del Cocuy with Sebastián and Eduardo in December 2014. They took great care while planning, arranging all due details and showing me the way through the mountains, as well as being flexible enough to accommodate changes when needed. More than that – and beyond reaching the respective peaks or taking in those amazing views – both of them helped me better understand the nature, the culture of the places on the way. And, not least, they were excellent companions, whether treading the trail, crossing glaciers or negotiating snow-caped cliffs, whether trekking in full sunshine, in that thick mist or through the pouring rain. For that, I shall always be thankful to Sebastián and Eduardo, and I recommend their services in the beautiful mountains of Colombia. Muchas gracias!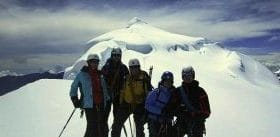 Nie hätten wir gedacht einst so nah am Himmel zu stehen und über die Wunder der göttlichen Schöpfung zu staunen. Uns wurde bewusst, als Gott die Welt mit ihrer Schönheit ausgestattet hat, muss er Kolumbien und die Sierra Nevada de Cocuy wohl mehrfach beschenkt haben. Eine Tour der Superlativen, welche von unserem Führer Eduardo höchst professionell geplant und begleitet wurde. Von der ersten Stunde an wussten wir unserem Guide können wir voll und ganz vertraue., Sein Sinn für Sicherheit, sein Gefühl für die Natur und seine ausgezeichneten Kenntnisse von der Region und der Respekt zur Schöpfung liessen keinen Moment der Unsicherheit aufkommen. Schon heute wissen wir, wir werden schon sehr bald mit Eduardo noch weiter Gipfel und Regionen in Kolumbien besuchen. Wir danken Eduardo, wir haben einen tollen Menschen kennen gelernt und ihn als Freund in unsere Herzen aufgenommen.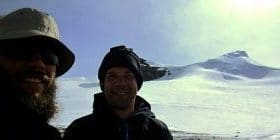 In February 2013 I went on a six day trekking tour through the Sierra Nevada de Cocuy including an ascent of the Pam de Azucar, with Eduardo of Montanas Colombianas as my guide. It was surely one of the most memorable treks that I have done. Fantastic mountain scenery with rocks of many varieties, a beautiful and interesting mountain flora as well as scenic lakes. Simply my personal scenic highlight of my Colombian travels. Eduardo organized the trek perfectly. It was good to have a knowledgeable guide who knows the area and can provide insights on the local conditions. For me it was like going on a trip to the mountains with a good friend.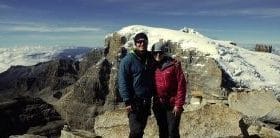 Montañas Colombianas is an outstanding organization and my wife and I thoroughly enjoyed our hike in Cocuy and summit of Toti back in November 2015 (sorry it took me so long to review). When I contacted them, they quickly responded and Eduardo from then on guided us through the process and was our guide on our trip. Eduardo was extremely helpful to us with all of our questions. He always answered our questions quickly and in sufficient detail. Eduardo was always very honest and you get an excellent sense of professionalism and knowledge both on and off the mountain. If you don't speak Spanish, there's really no issue there as he spoke excellent english (I speak Spanish fluently, but my wife does not and he was really good explaining things to her in English). This was our first time on a glacier and summiting and Eduardo was extremely patient and helpful. Whenever I go back to Colombia I would definitely contact Montañas Colombianas for another trip. Once again thank you Eduardo you were an excellent guide hope to see you soon.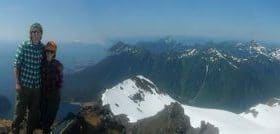 I just finished an amazing trip with Montañas Colombianas. We did a five day trek from Salento to Juntas summiting the volcano on the way. Our guide, Eduardo, was wonderful. We had no prior experience but he patiently taught us and encouraged us the whole way. Do yourself a favor and do this trip or miss out on the experience of a lifetime. p.s. Eduardo was also an amazing cook…..thanks for taking good care of us.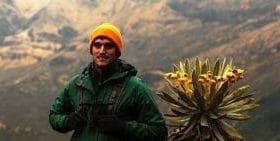 "Trek incroyable !" 3 jours incroyables avec Sebastian. Excellent guide très sympa et paysages à couper le souffle !! A voir absolument.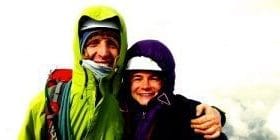 3 friends and I had a great trip with Sebastian in Colombia. We actually only phoned him when we were already on the bus from Bogota for some advice, which he freely gave us, but then realised that we would probably need his help. He met us the next day and we had a wonderful, and gruelling, 4 days in the mountains. I got very sick on the last day with a 25KM hike and Sebastian helped carry my load and got us safely out of the mountains that night. Great experience, great guide, and good value.
He also gave me a lot of good advice for when we went mountaineering in Peru. When I am back in Colombia I will definitely join Sebastian in the mountains again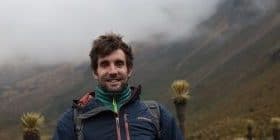 Looking for an unforgattable trekking experience in Colombia ? Well, just ask the guides of Montanas Colombianas ! We spent 3 days trekking in the "Parque de los Nevados" with Sebastian and we had a fantastic time. Apart from being a great guide, he has an extensive knowledge about the local ecosystem and have a lot to share ! So pack your stuff wherever you are and let's go for a once in a life time experience !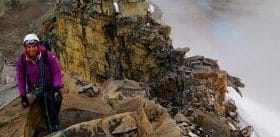 "Unforgetable experience in the beautiful Colombian mountains" I had the great opportunity to climb two of the highest peaks of Colombia together with "Montanas Colombianas". We went to the Sierra Nevada de Cocuy, our base camp was our tent that we built up next to a beautiful mountain lake. Everything was perfectly organized and I had a truly unforgettable experience. This area of the world is rather unknown for mountaineering which makes it even more special. For everybody who loves nature, mountains and exploring, I can highly recommend hiking, climbing or mountaineering in the Sierra Nevada de Cocuy together with "Montanas Colombianas".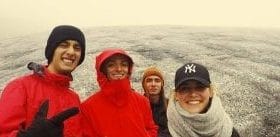 I went in May with Montanas Colombianas to the Valle Santa Isabel for a day trip.
We were 3 people with the guide. Got picked up super early in Pereira from our driver with the jeep and spent the whole day together. Breakfast and Lunch was inlcuded and the guide Daniel was super nice. We started at 4.30am in the morning and came back to Pereira around 6.30pm. The scenery is amanzing!!!! The hike up itself isn't that hard. It gets a little cold and windy the higher you get and at the top you reach the ice and there's a little lagun aswell. I enjoyed it a lot, I am a huge fan of nature and the trees and flowers which grow there are fascinating!!!!
Definitely worth every penny!!!! Enjoy!!!!
I am really glad I chose Montañas Colombianas over other options to attempt climbing Nevado del Tolima. I didn't have that much prior altitude experience but I dared to do it anyways. I contacted Sebastian, who was the mountain guide and asked him as much as I could. There was a 4 days trek in which some ''mulas'' (horse-donkey hybrid) helped us carrying our heavy backpacks.
Sebastián is an awesome guide, really profesional, friendly and has a wide knowledge about the mountains, the equipment and he could identify the physical condition of each one of us. He measured our blood oxygen from time to time and gave me tips for the steep parts, always caring for everyone.
The altitude was a problem for me because I live at sea level and althought i was being very slow, Sebastian and my partners waited for me. He had everything arranged and organised: Our beds at the Finca Primavera, our delicious and warm meals and lots of cup of tea for the altitude sickness (which wasn't that serious). Our campsite at 4,300 meter above the sea, the group slept in tents and we had our warm meal cooked by Sebastian. On the Summit day, we carried our glaciar equipment up to Tolima's Summit but unfortunately, the weather was terrible so we decided to go down for safety reasons. I am so glad that Sebastian went the extra mile and took us to the El Encanto lagoon and the Paramillo of Quindio, it was amazing because it was a different route and with breathtaking views of the mountains, forests and moorlands. We may have not reached the Summit but we did enjoy every single minute of our trek!
I can highly recommend Montañas Colombianas because of their flexible Schedule, prices, organisation, experience and advice. It turned out to be what an unforgettable experience and I can tell, I made some good friends on my way. Soon, I will be doing Nevado Santa Isabel with Montañas Colombianas too and i'm positive it will worth my second trip to Parque Nacional Los Nevados.
Gracias Sebastián and Montañas Colombianas!