Colombia is a country characterized by its natural and cultural richness. This abundance has thrived continuously, resulting in unique natural scenarios for the planet. Our strategic geo-localization has allowed the sun to be the main reason for such exuberance. Here the top 10 Colombia Trekking Tours
1. National Natural Park Los Nevados
Colombia Trekking Tours
#1 Colombia Trekking Tours
Difficulty: Highly suitable for walkers with some experience in hiking and in good physical condition.
Los Nevados National Natural Park is a protected area located in the heart of the coffee zone, declared a UNESCO World Heritage Site – https://es.unesco.org/creativity/story/paisajes-cultural-cafetero . This park became one of the main Colombia trekking tours  since visitors can enjoy a walk through a unique ecosystem – Paramo. You can to climb a tropical snowy mountain at more than 5200 M.
Nevado del Tolima, Nevado Santa Isabel, and Nevado del Ruiz offer different itineraries to fit your needs. One of the most famous trekking routes begins in the Cocora Valley in Salento, ascending Nevado del Tolima mountain at 5220m and returning again to Salento.
If you don't have much experience, and you do not want to gain as much altitude on a glacier, but you only want to have a trek in the Los Nevados National Natural Park, then you can choose to climb the Paramillo del Quindío in a 3-day itinerary, which will take you inside the National Park, with a return to Pereira or Manizales.
Keep in mind that these tours have become quite popular, so if you want a more private experience, we definitely recommend the 3-day itinerary starting in Pereira → https://montanascolombianas.com/trek-laguna-del-otun-cima-nevado-santa-isabel/. This is a real Colombian trekking tours that shows nature, culture and the mountains during 3 days of hiking.
Tips:
Contract companies endorsed by the National Natural Parks (PNN). You can check if the company you hire or your guide
has the required certifications, you can check here →
http://www.parquesnacionales.gov.co/portal/es/ecoturismo/region-andina/parque-nacional-natural-los-nevados/
Keep in mind that Colombia is located in tropics, and rain clouds can arrive at any time. Appropriate shoes and clothing are a priority in these Colombia trekking tours.

Before ascending, spend a couple of days at the highest possible altitude and try not to come directly from a destination in the Caribbean or a place with little altitude.
2. Sierra Nevada del Cocuy
Difficulty: Medium. Suitable for people in good physical condition.
The Sierra Nevada del Cocuy is undoubtedly the best setting for Colombia Trekking tours. It has the largest glacier in Colombia distributed over more than 20 snow-capped peaks on the Eastern mountain range, without any doubt the paradise for any mountain lover. However, this national park has some restrictions that must be kept in mind when visiting it.
Nowadays, it is allowed to visit only 3 trails of Colombia Trekking tours:
https://montanascolombianas.com/excursionismo-y-expedicion/
Ritacuba Trail: starting from the 4.000 MASL elevation, to the edge of the Ritacuba Blanco peak glacier, with a length of 5 km within the Park.
Laguna Grande de la Sierra Trail: starting at the site known as La Cuchumba, up to the edge of the Pico Cóncavo glacier, with a length of 9.4 km within the Park.
Lagunillas Pulpito Trail: from the Cota over the 4.000 MASL above the Sisuma cottage, passing through the Hotelito to the edge of the Pico Pulpito del Diablo glacier, with a length of 4.5 km within the Park. →
http://www.parquesnacionales.gov.co/portal/es/ecoturismo/region-andina/parque-nacional-natural-el-cocuy-3/
Notice that according to the rules you can't stay overnight inside the park, neither to ascend any snowy summit, it is only allowed to walk in one day a trail. Also keep in mind that the quotas are filled with prior reservation, so if you intend to visit this Colombia trekking tours please book it in advance. Visit: https://montanascolombianas.com/travesia-sierra-nevada-del-cocuy/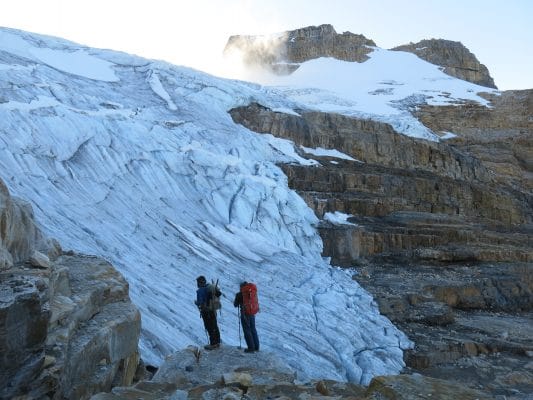 3.Ciudad Perdida (Lost City). Sierra Nevada de Santa Marta
The Sierra Nevada de Santa Marta is a rare route for Colombia trekking tours. It begins at sea level and extends to 5.770MASL, it is considered to be the only route like this on the planet. At the moment it is inhabited by 4 different indigenous communities: Koguis, Arhuacos, Wiwas and Kankuamos, around 70.000 inhabitants in total.
These communities can be found from the tropical forests to the paramo. Being among them will give the feeling of being in the heart of human race. For them, the coca leaf is a vital resource, in virtue with it they achieve natural harmony through their poporos.
https://especiales.semana.com/agua-bendita/sierra.html
In Colombia trekking tours we have several routes. The first and best known is the route to Ciudad Perdida, an ancient trail that can be covered in 4 or 5 days through a dense, highly conserved rainforest that reaches the point known in the indigenous language as Teyuna city, over 1.200 MASL. According to the spectator «There are 150 hectares, of which 20 were intensively conditioned: terraces, retaining walls, stairways and canals reveal a significant urban complex».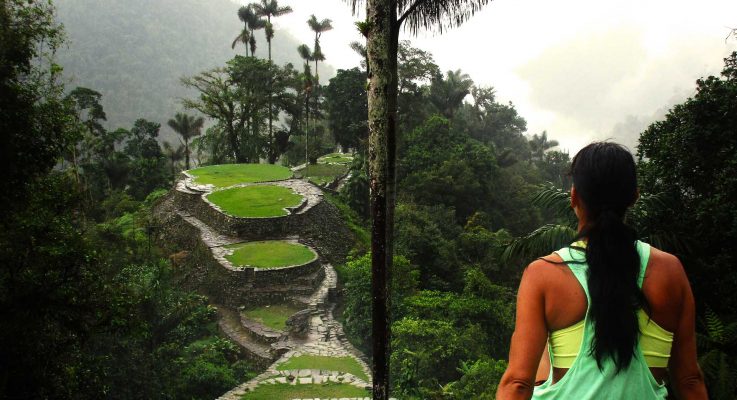 Another Colombia trekking tours is of Sierra Nevada de Santa Marta, where you're not likely to find any other traveler, it is more about the southern part of the ridge, a trail full of traditions and natural beauty, a real route for the most explorers who want to know deeply, and share with the Kogui community. Visit:
https://montanascolombianas.com/ciudad-perdida-sierra-nevada-de-santa-marta/
Tips:
Ciudad Perdida is one of the best Colombia Trekking Tours, however, it is a very popular place, and that can cause some discomfort on the roads and places of rest.

If you plan to visit this area, you must be prepared for mosquitoes, sun and quite limited comfort, which makes the experience even more authentic, enjoy it!

If you want to get to Ciudad Perdida, take into account the schedules of these roads, it may be closed throughout the month of September.

If you want to visit the alternate trail to live a little with the Kogui community, write us and we will take you there!.
4.Puracé Natural National Park
The Puracé National Natural Park is a volcanic complex located in the department of Cauca. This volcanic mountain range is one of the best Colombia trekking tours, as it has more than 14 volcanoes that can be visited in just 3 days. It is important to mention that these mountains are in indigenous territories, so entry needs to be arranged in advance.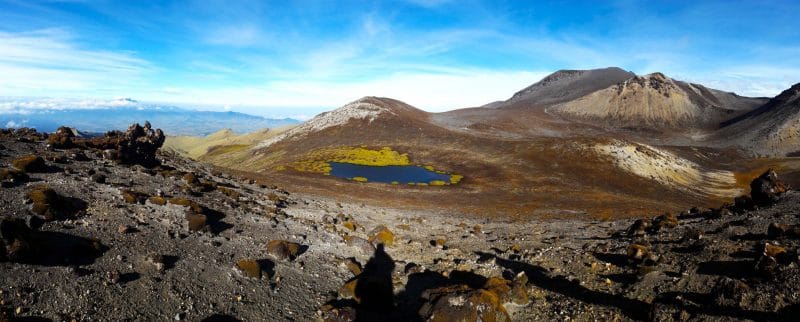 This Colombia trekking tours is perhaps one of the hidden jewels of trekking in this country. Its mixture of landscape, nature and culture create an imposing and unforgettable scenery. Keep in mind that we will not find luxuries, nor something basic (If you go for the 3-day trekking). We will be alone in the mountains with the guides, a challenge for true lovers of adventure and places less visited, away of the touristic routes.
Ready for this adventure? To get there travelers can start from Cali, which will take only 3 hours in heading south, or if you prefer, you can start from the departments of Huila through the famous Páramo de Inzá when you arrive from San Agustín and Tierradentro.
Another advice is to go as light as possible, as we told earlier, this Colombia trekking tour has its limitations and we will not have someone carrying the luggage, we'll carry everything on our backs.
Visit: http://www.parquesnacionales.gov.co/portal/es/ecoturismo/region-andina/parque-nacional-natural-purace/
Tips:
Write us and reserve in advance, the indigenous people usually make offerings to the mountains and during this time it will be closed.

It is a Colombia trekking tours where you can appreciate hot springs of volcanic origin, the Paramos and the emblematic birds of the Andes- Andean Condor (Vultur gryphus) .

Carry the least possible weight, since you will have to carry your own luggage.

A trip for the most adventurous, where you will find nothing but the simple comforts of the tent and a dinner made by your guide.
5. Chingaza National Natural Park (Siecha Lagoons)
A mountain paradise nestled in the Cundiboyacense altiplano, Siecha Lagoons on the north-west of the Chingaza National Natural Park are a real Colombia trekking tours. Its preserved trails make this a perfect trek for families and friends, a trek of low difficulty and short duration which you can do in just one day from Bogotá, entering through the municipality of Guasca in Cundinamarca.
To visit this Colombia trekking tours, take into account that a reservation process must be carried out in the National Natural Parks (PNN) since the trail has a certain carrying capacity per day.
The tours are full of history, as on the way you will always find signs carved in stone that speak of the history, life, and of the ancestry of these territories. In Muisca language «Siecha» means «Water Man». Do you already know why this Colombia Trekking Tours is on this list?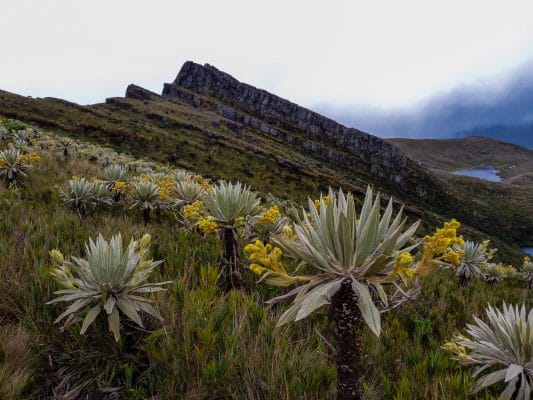 The Siecha Lagoons have a long history, it's a place where unimaginable treasures have been found since 1800.
If you wish to see the Siecha Lagoons for yourself do not hesitate to contact us, we will provide guidance regarding visiting.
https://montanascolombianas.com/parque-nacional-chingaza/trek-lagunas-de-siecha/
6. Cocora Valley
The mythical Cocora Valley. A paradise in the middle of the coffee mountains of the Quindío department. A territory that was inhabited by Quimbaya who left an immense legacy and passed a deep knowledge of this region.
This Colombia trekking tours of the Cocora Valley is perhaps one of the most visited in the country. Its emblematic Wax Palm (Ceroxylon quindiuense), makes this an attraction where you can see the tallest palm on the planet, symbol and national tree of Colombia.

Over this Colombia trekking tours you can see the Andean condor (Vultur gryphus) prowling  this great valley.
There you can take a circular tour that goes all the way around the Cocora Valley in approximately 5 hours, enjoying the cloud forest, waterfalls, rivers and an incomparable biodiversity typical of the region. You can also take a shorter route, but you will have to return the same way, however, it is an incredible trail to enjoy with family, friends or loved ones. https://montanascolombianas.com/travesia-potosi-cocora/
Tips:
Try to go as early as possible. Jeeps (traditional Salento cars) leave from approximately 6:00 am and it costs around 8.000 COP per person (round trip).

Remember to bring water, a raincoat, sunblock and have some food on hand to make the journey.

We recommend visiting the house of the hummingbirds (Acaime,) it is really fantastic to be so close to them. In addition, your visit will contribute to a private conservation fund.
7. Lengerke Roads
The Lengerke trails became one of the traditional Colombia trekking tours since their origins date back to the 19th century, it connects some of the most beautiful colonial towns in the region: Barichara, Guane, and Zapatoca.
These trails are truly a work of art, as they are paved with stones laid one by one to last for years, almost a perfect road.
These routes are surrounded by nature and history, and connect traditional towns considered, perhaps, the most beautiful in Colombia: Barichara, Guane, and Zapatoca. These towns are surrounded by mountains, rivers, and forests, their roads stretch from 900 to 1400 MASL, and sometimes heat and humidity are quite high. It is advisable to pass these trails very early to avoid the sun after 10am.
In addition, they are known for their great paleontologic history, since the oldest fossils in the country have been found in these lands, so it is not strange to walk and find many fossils, for this reason, we consider it one of the best Colombia Trekking Tours.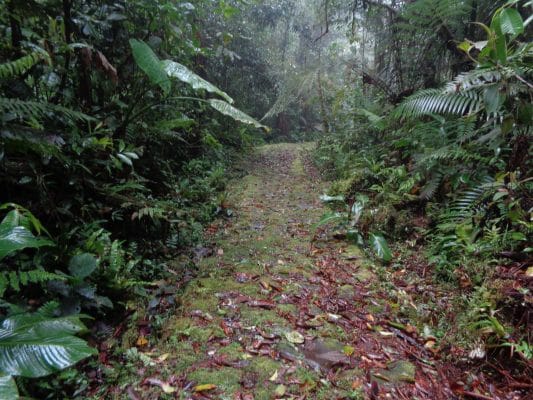 Recommendations
Start the trails at 5am and thus avoid the sun after 10am.

At least carry 3 liters of water, as you won't be able to refill your supply during the trek.
8. Trekking Tatamá National Natural Park.
Without any doubt, this is one of the best Colombia Trekking Tours, since for years it has been hidden from tourism and is really little visited. It is located between the department of Risaralda and Chocó in the municipalities of Santuario and Pueblo Rico near to Pereira. It has the advantage of having a visitor center «Plans of San Rafel» from where you can take several walks knowing that in the afternoon you will return. There will be food and hot water for a shower.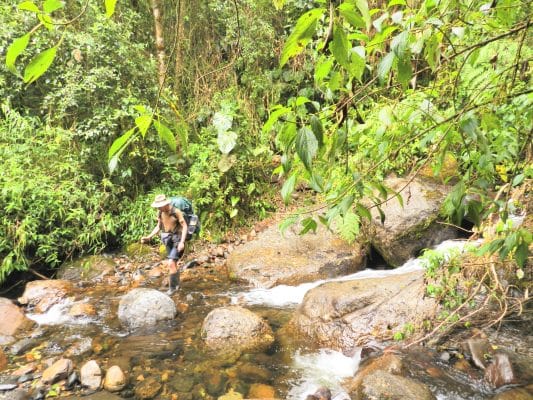 This Colombia trekking tours is located within what is considered perhaps the most unexplored National Park, due to its geography, its proximity to Chocó department, and the armed conflict zone kept hidden for years.
 Without a doubt one of the trekking for lovers of the empty, authentic treks. Approaching this place you may see two of the most important and beautiful birds in Colombia, The Andean cock-of-the-rock, and the crested oropendola. Do you want to spend a few days of authentic rest? This is the perfect place.
http://www.parquesnacionales.gov.co/portal/es/parques-nacionales/parque-nacional-natural-tatama/
9.Trekking in Cerro Kennedy
A hidden jewel among the mountains of Sierra Nevada de Santa Marta. This Colombia Trekking Tours offers a look at the mountains that rise at 5.700 MASL from sea level, amid Andean forests, rivers and indigenous cultures. To make this tour you must reach the city of Santa Marta and then go to Minca, a town nestled in a small area of ​​the Sierra and which is located at 1.500 MASL, ideal place to enjoy its waterfalls and rivers.
An ideal tour if you are in Santa Marta, either because you are going to visit the Tayrona National Natural Park, or because you are descending from the Ciudad Perdida trek.
https://montanascolombianas.com/cerro-kennedy-2-o-3-dias/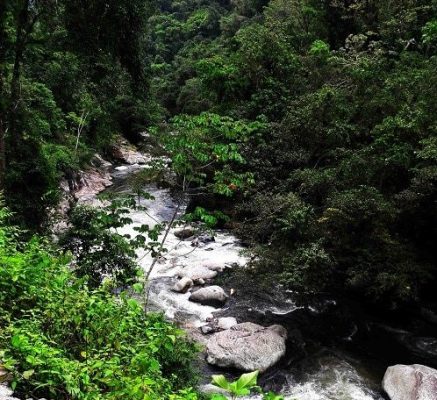 10. Tayrona National Natural Park
Paradise beaches of the Caribbean? Yes, this is undoubtedly one of the most beautiful and visited beaches in Latin America. This Colombia Trekking Tours is located a few minutes from the city of Santa Marta, and is considered one of the most beautiful National Natural Parks in Colombia. Its mix of culture, nature, and beauty are the ideal setting for anyone who wants to get away from the cities.
The best option is to be there between 2 and 3 days inside the national park. On day 1 it is best to enter and get to Cabo San Juan, there you can sleep in hammocks, tents and hotels, however, you should keep in mind that it is better to book it in advance, because in high season this place is fully booked.
Our recommendation for this Colombia trekking tours is that you sleep in a hammock and always carry a sheet, a padlock, water and a small backpack with you. We recommend that you spend day 2 alone on the beach enjoying a beer and watching the waves, you can take short tours in Cabo San Juan and visit other nearby beaches. On day 3, better to visit "Pueblito" an old town of the Kogui community that is located within the Park. If you decide to continue you will leave the national park on a journey of approximately 5 hours.
http://www.parquesnacionales.gov.co/portal/es/ecoturismo/region-caribe/parque-nacional-natural-tayrona/
Any of the previous tours can be completed between 3 and 4 days. If you have any questions, please contact us.